...click here...Best Quality Vertical Farm Solutions
If the topmost video can not be played, please click the picture below for another link.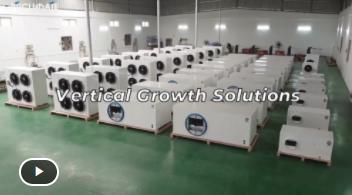 HiCool Opticlimate is a unique technology for indoor farming with multi-functional air conditioning system. It is of high-tech energy-saving products which are the best choice for indoor farm.
OptiClimate Farm as one the best vertical farming solution companies in China, whose original commercial vertical hydroponic facility is a high technology, modular environment, and combined with vertical production.
It is customized for various crops / plants / business models of AG and CBD.
Providing the best controlled vertical planting environment to grow various horticulture, flowers and agricultural products in various environments and climates.
In addition to growing green leafy vegetables, you can also grow herbs and other special plants and shallow root crops.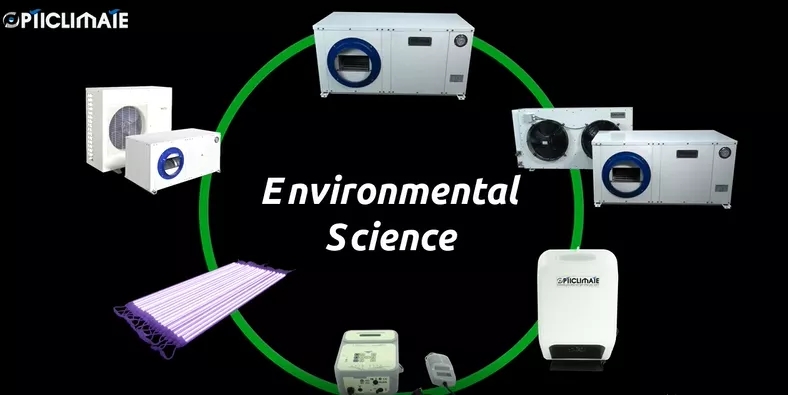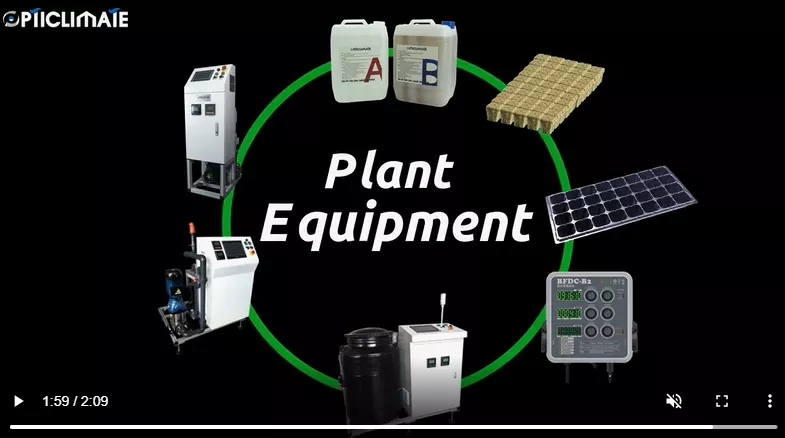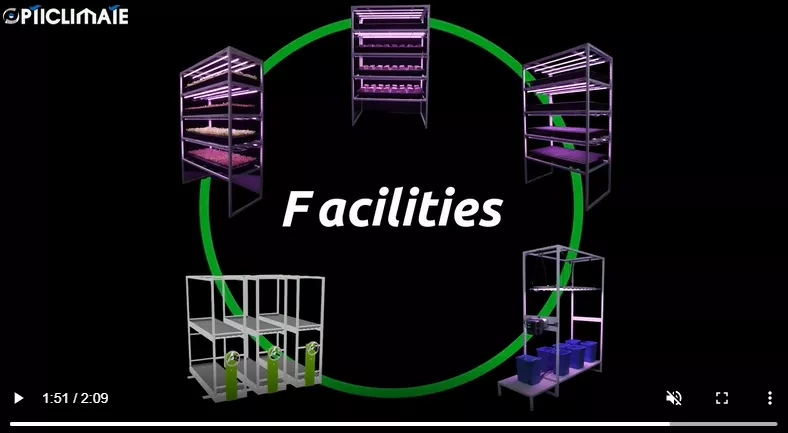 The OptiClimate Farm product series are divided into indoor plant factories and container plant factories.
Provide us with your area and planting needs only, we will professionally design the layout for you and provide supporting combination products, including:
- Planting air conditioners,
- 3-function combined planting tanks,
- Vertical combined planting shelf,
- Hydroponic digital control system,
- CO2 intelligent control system,
- Automatic humidification system,
- Nutrient solution UV sterilization system,
- T8 plant light and air shower system, etc.
OptiClimate Farm provides one-stop design and supporting solutions or turnkey projects according to your area.